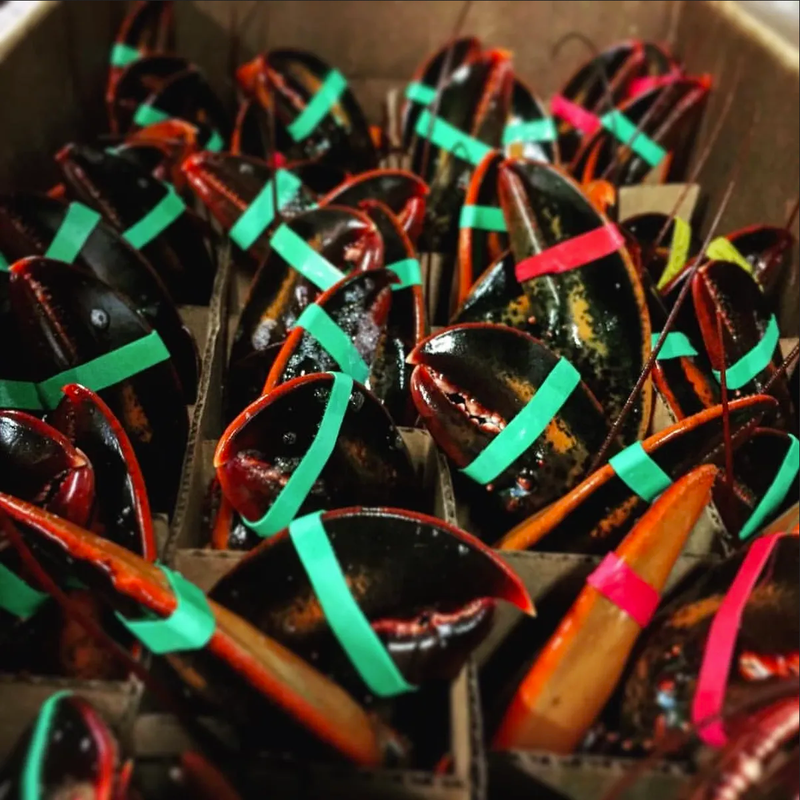 Live 1.5lb Lobsters
Fresh cold-water caught live lobsters, landed daily off the shores of Cape Cod, MA, shipped directly to your door.
Anyone who has enjoyed a lobster in the Northeast knows fresh local lobsters taste better. These cold water lobsters are landed daily and are ready to be shipped directly to your door!
INSTRUCTIONS/ STORAGE
All shellfish orders are packed to withstand an extra day of transit in anticipation of weather and service delays.
Lobsters shipped live with ice packs and soaked saltwater paper.
Upon arrival, remove packaging and place lobsters immediately in the fridge.
Live lobsters should be consumed within one day of receipt.
Boil 7 minutes per pound from second boil.
It's not uncommon for them to arrive stressed and lethargic after traveling. — Your lobsters have journeyed a long way to get to you!
Lobsters will remain fresh for 12 hours if they are kept cool. If you wish to keep your lobsters until the following day, you are doing so at your own risk. We cannot guarantee our lobsters beyond the date of delivery.
Cook lobsters even if they appear motionless.
From ordering to delivery, and then to eating, this could not have gone more smoothly or been more appreciated by the recipients (and the giver), thanks!
— Ethan P. (Lafayette, CO)
This was a gift of oysters from my wife to her brother. The shipping time was excellent, as was the packaging. Her brother and sister in law gave a few to a neighbor, but consumed all of the rest in 2 nights. They said every oyster was in perfect shape; no chips or cracks!

— Robert F. (Northport, MI)
Everything! Delivery, quality and freshness of the oysters... This was a surprise birthday gift for a friend who is freakishly particular about oysters. She was thrilled! Thank you for providing a perfect gift, and making it so easy!
— Judy S. (Nashville, TN)